Are you yearning for an adventure that takes you far from the ordinary, into the heart of pristine wilderness and jaw-dropping landscapes? Look no further than the great state of Alaska. Known as the "Last Frontier," Alaska offers a unique and unforgettable experience for first-time visitors. But planning your trip to this vast and diverse destination can be a bit overwhelming. That's why we've put together this comprehensive guide on the best way to visit Alaska for the first time. From when to go and what to pack to the top attractions and activities, we've got you covered.
When to Go
Before you start packing your bags, it's crucial to choose the right time to visit Alaska. The best time for your first trip will largely depend on your interests and what you hope to experience. Here's a breakdown of the seasons:
Summer (June to August): This is the most popular time to visit Alaska. The weather is milder, and the days are long, with nearly 24 hours of daylight in some parts. It's the perfect time for outdoor adventures like hiking, fishing, and wildlife viewing.
Spring (April to May) and Fall (September to October): These shoulder seasons offer a quieter, more budget-friendly alternative. You'll still find pleasant weather, especially in May and September. Spring brings blooming wildflowers, and fall offers stunning foliage.
Winter (November to March): If you're a fan of winter sports and the mesmerizing Northern Lights, Alaska's winters are ideal. However, be prepared for shorter days and colder temperatures.
For a first-time visitor, summer or early fall is typically the best time to experience the state's beauty without facing extreme weather conditions.
How to Get There
Getting to Alaska is an adventure in itself. Most visitors arrive by air, with Anchorage International Airport and Fairbanks International Airport being the major gateways. Here are your options:
Fly Direct: You can book a direct flight to Anchorage or Fairbanks from major U.S. cities like Seattle, Denver, or Minneapolis.
Cruise: Many people opt for a cruise to Alaska, departing from cities like Seattle, Vancouver, or San Francisco. This provides a unique opportunity to see the coastal beauty and access ports in Alaska's Inside Passage.
Drive: If you're up for an epic road trip, you can drive to Alaska via the Alaska Highway, which begins in Dawson Creek, British Columbia. Keep in mind that this option is best suited for the summer months.
Where to Stay
Choosing the right accommodation is crucial for a comfortable and enjoyable trip. Alaska offers a range of lodging options to suit all preferences and budgets:
Hotels: In cities like Anchorage, Fairbanks, and Juneau, you'll find a variety of hotels ranging from budget to luxury.
Lodges: For a more rustic and immersive experience, consider staying in one of Alaska's many lodges. These can be found in remote wilderness areas and national parks.
Cabins and Vacation Rentals: Renting a cabin or vacation home is a popular choice, especially for families or groups. It allows you to have your own space and often comes with kitchen facilities.
Camping: If you're an outdoor enthusiast, camping in Alaska's national parks or state campgrounds can be an incredible experience. Just be sure to check for availability and permits.
What to Pack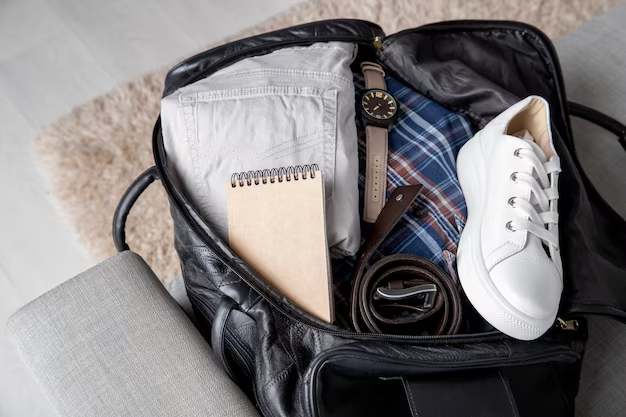 Packing for Alaska can be a bit tricky due to its varying weather conditions. Here's a list of essentials to ensure you're well-prepared for your first-time visit:
Clothing:
Layered Clothing: Dress in layers to adapt to changing temperatures. Start with moisture-wicking base layers, add insulating layers, and top it off with a waterproof and windproof outer layer.
Warm Hat and Gloves: Even in the summer, nights can get chilly, so don't forget these.
Hiking Boots: Sturdy and waterproof boots are a must if you plan on exploring Alaska's rugged terrain.
Outdoor Gear:
Backpack: A good-quality backpack for day hikes and outdoor adventures.
Binoculars: Ideal for wildlife watching, especially in places like Denali National Park.
Rain Gear: A lightweight, waterproof jacket and pants.
Insect Repellent: Depending on when you visit, you may encounter pesky mosquitoes.
Miscellaneous:
Travel Adapter: Alaska uses North American-style outlets.
Reusable Water Bottle: To stay hydrated during your adventures.
Bear Spray: If you plan to hike in bear country, it's a safety essential.
Top Attractions and Activities
Alaska is a vast land of breathtaking beauty and unique experiences. Here are some of the top attractions and activities for first-time visitors:
| | |
| --- | --- |
| Location | Activities |
| Denali National Park and Preserve | – Wildlife Viewing: Spot grizzly bears, moose, wolves, and more in their natural habitat.- Scenic Drives: The Denali Park Road offers stunning views of North America's tallest peak, Denali. |
| Kenai Fjords National Park | – Glacier Cruises: Take a boat tour to witness the mesmerizing glaciers and abundant marine life.- Hiking Trails: Explore the park's beautiful trails, suitable for all levels. |
| Inside Passage | – Whale Watching: This is one of the best places in the world to see humpback whales.- Kayaking: Paddle through the serene waters while enjoying the stunning scenery. |
| Anchorage | – Alaska Wildlife Conservation Center: Get up close to Alaska's iconic wildlife, including bison, eagles, and bears.- Alaska Native Heritage Center: Learn about the state's indigenous cultures and history. |
| Fairbanks | – Aurora Borealis Viewing: Head to Fairbanks in the winter for a chance to witness the Northern Lights.- Hot Springs: Soak in the Chena Hot Springs for a relaxing experience. |
| Wrangell-St. Elias National Park | – Flightseeing Tours: Take a small plane tour to see the largest national park in the U.S. from above.- Hiking and Camping: Explore the park's remote wilderness and rugged landscapes. |
Conclusion
Visiting Alaska for the first time is a remarkable journey into the wilderness, offering an array of experiences that you'll treasure for a lifetime. Whether you're exploring national parks, witnessing the Northern Lights, or enjoying a cruise through the Inside Passage, Alaska has something for every traveler. Remember to plan ahead, pack appropriately, and make the most of your adventure in the Last Frontier. Best way to visit Alaska for the first time? Prepare for an unforgettable adventure and immerse yourself in the untamed beauty of this remarkable state.
FAQs
1. Do I need a visa to visit Alaska if I'm from the U.S.?
No, if you are a U.S. citizen, you do not need a visa to visit Alaska as it is part of the United States.
2. Is it safe to encounter wildlife in Alaska?
While Alaska's wildlife is incredible to see, it's essential to keep a safe distance and follow guidelines to avoid disturbing or provoking animals. Bear encounters, in particular, require caution and knowledge.
3. Can I see the Northern Lights in the summer?
No, the Northern Lights are typically visible during the winter months when the nights are longer and darker. Fairbanks is one of the best places to witness this natural phenomenon.
4. What should I do in case of an emergency in a remote area?
It's crucial to be prepared and have communication devices when traveling in remote areas. In case of an emergency, call 911 if you have cell service. Satellite phones and personal locator beacons (PLBs) can also be lifesaving tools.
5. How should I prepare for bear encounters during hikes?
When hiking in bear country, it's advisable to carry bear spray, hike in groups, make noise to alert bears to your presence, and store food properly to avoid attracting bears to your campsite.
6. Are there any restrictions on fishing in Alaska?
Fishing regulations in Alaska can vary by location and species. Make sure to check the specific regulations for the area you plan to fish in and obtain the necessary permits if required.