When it comes to summertime adventures, Alaska might not be the first destination that comes to mind. However, this breathtaking state in the northernmost part of the United States offers a unique and unforgettable experience for those who dare to venture north during the warmer months. In this article, we will uncover the best places to visit in Alaska in the summer, allowing you to make the most of your trip to the Last Frontier.
Anchorage: The Gateway to Alaskan Adventures
Anchorage, Alaska's largest city, serves as the perfect starting point for your summer exploration. This bustling metropolis combines urban comforts with easy access to the wilderness, making it an ideal base for your Alaskan adventure. Here are some best places to visit in Alaska in the summer:
Anchorage Highlights
Alaska Wildlife Conservation Center: Get up close and personal with Alaska's majestic wildlife, including grizzly bears, moose, and bald eagles. It's an excellent opportunity for wildlife enthusiasts and photographers.
Alaska Native Heritage Center: Immerse yourself in Alaska's rich indigenous culture by exploring traditional dwellings and enjoying captivating performances.
Chugach State Park: Embark on hiking trails, go mountain biking, or simply enjoy a picnic while surrounded by stunning mountain views.
Outdoor Adventures in Anchorage
Hiking: Don't miss the scenic trails like Flattop Mountain and Thunderbird Falls Trail, offering spectacular panoramic views of the city and wilderness.
Biking: The Tony Knowles Coastal Trail is a 11-mile scenic ride along the coastline, offering glimpses of local wildlife and stunning vistas.
Fishing: Experience world-class fishing opportunities in Anchorage, whether you're interested in salmon, trout, or halibut.
Denali National Park: Where Wilderness Reigns Supreme
No list of the best places to visit in Alaska in the summer would be complete without Denali National Park. This iconic wilderness area is home to North America's tallest peak, Denali, formerly known as Mount McKinley. Here, you'll encounter untamed beauty and rugged landscapes that will leave you in awe.
Denali National Park Highlights:
Denali Visitor Center: Begin your journey at the visitor center, where you can gather information, watch informative films, and check out interactive exhibits.
Savage River: Drive along the scenic Savage River Loop Trail, offering breathtaking views and an opportunity to spot local wildlife.
Denali Wilderness Safaris: Explore the park with guided tours that take you deep into its heart, showcasing its diverse flora and fauna.
Denali Wilderness Adventures:
Hiking and Backpacking: Denali offers numerous hiking trails for all levels, providing the chance to witness the park's vibrant wildlife and stunning vistas.
Wildlife Viewing: Keep an eye out for grizzly bears, moose, caribou, wolves, and Dall sheep, all of which call Denali home.
Flightseeing Tours: Experience the grandeur of Denali from above on a flightseeing tour, which provides unparalleled aerial views of the mountain and surrounding wilderness.
Kenai Peninsula: A Coastal Paradise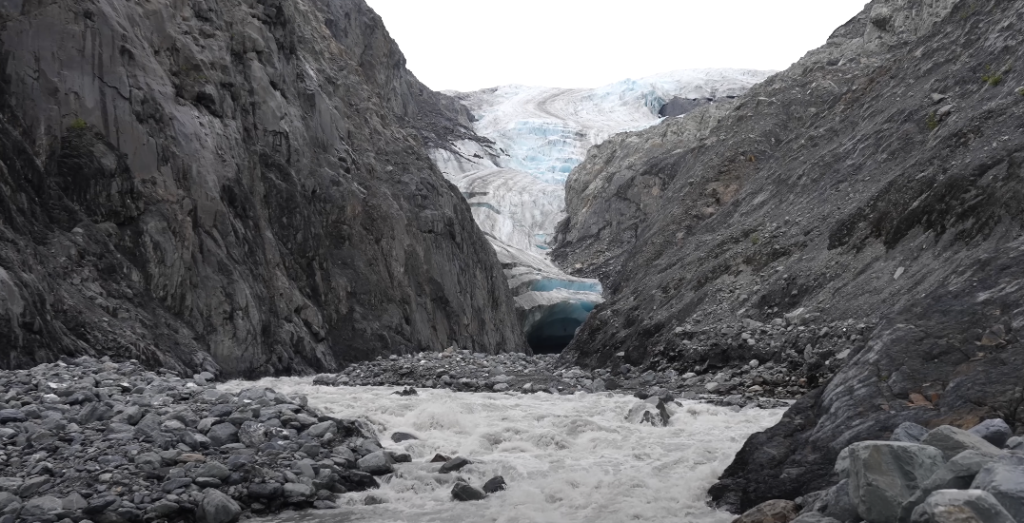 Kenai Peninsula is a coastal wonderland where glaciers, fjords, and quaint seaside towns beckon visitors in the summer. It's a must-visit region for those seeking a blend of outdoor adventures and coastal charm.
Kenai Peninsula Highlights:
Kenai Fjords National Park: Witness the stunning beauty of glaciers, fjords, and marine life on a boat tour through this national park.
Seward: Explore the charming town of Seward, known for its picturesque harbor, bustling fishing industry, and access to the Kenai Fjords.
Homer: Discover the vibrant arts scene, local seafood, and stunning vistas of Kachemak Bay in this coastal town.
Adventures on the Kenai Peninsula:
Glacier Hikes: Strap on your crampons and embark on guided glacier hikes on Exit Glacier, a unique and accessible glacier experience.
Salmon Fishing: Test your angling skills by fishing for salmon in the Kenai River, a renowned destination for fishing enthusiasts.
Whale Watching: Join a whale-watching tour to spot majestic humpback and killer whales in the waters of the Kenai Peninsula.
Fairbanks: The Land of the Midnight Sun
If you're fascinated by the idea of experiencing the midnight sun, Fairbanks is the place to be. During Alaska's summer months, Fairbanks receives nearly 24 hours of daylight, providing ample time for exploration and adventure.
Fairbanks Attractions:
Pioneer Park: Step back in time and explore a recreated Gold Rush town, complete with historic buildings and a miniature train.
University of Alaska Museum of the North: Immerse yourself in the natural and cultural history of Alaska through engaging exhibits and collections.
Chena Hot Springs: Relax in the rejuvenating waters of Chena Hot Springs, surrounded by the beauty of the Alaskan wilderness.
Summer Activities in Fairbanks:
Riverboat Discovery: Take a riverboat tour along the Chena River and discover the history and natural beauty of the region.
Alaskan Wildlife Viewing: Keep an eye out for moose, eagles, and other wildlife during hikes and drives in the Fairbanks area.
Aurora Borealis: Although most famous for its winter displays of the Northern Lights, Fairbanks offers the unique opportunity to witness the auroras in the summer, thanks to its extended daylight hours.
The Inside Passage: Cruising to Coastal Splendor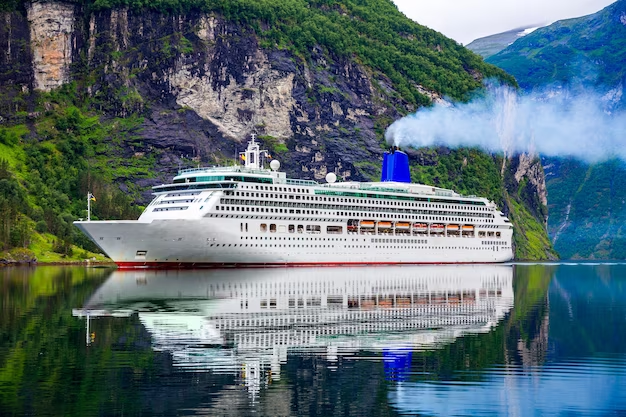 For those seeking a more relaxed and scenic way to experience Alaska's beauty, a cruise through the Inside Passage is an excellent choice. This southeastern coastal route offers a chance to explore lush rainforests, calving glaciers, and charming coastal towns.
Inside Passage Highlights:
Juneau: Alaska's capital city boasts not only political significance but also natural wonders like the Mendenhall Glacier and Mount Roberts Tramway.
Ketchikan: Known as the "Salmon Capital of the World," Ketchikan offers great fishing opportunities and the famous Creek Street, a historic boardwalk.
Glacier Bay National Park: Witness the awe-inspiring calving of glaciers and the pristine wilderness of this national park on a cruise.
Cruise Adventures in the Inside Passage:
Wildlife Cruises: Spot humpback whales, orcas, sea lions, and bald eagles as you cruise through the protected waters of the Inside Passage.
Hiking and Kayaking: Many cruises offer guided hikes and kayaking excursions, allowing you to get up close to the region's natural beauty.
Native Culture: Learn about the indigenous Tlingit, Haida, and Tsimshian cultures through cultural performances and visits to heritage sites.
Packing List for Alaska Summer
To enjoy your Alaskan summer adventure to the fullest, it's crucial to pack appropriately. The weather can be unpredictable, and you'll want to be prepared for various activities and regions. Here's a detailed packing list categorized by clothing and gear suggestions:
Clothing
| | | |
| --- | --- | --- |
| Item | Quantity | Notes |
| Moisture-wicking base layers | 2-3 sets | Keeps you dry and warm. |
| Insulating layers | 1-2 | Fleece or down jackets for chilly evenings. |
| Waterproof jacket | 1 | Essential for rain and coastal areas. |
| Waterproof pants | 1 | Protects against rain and mud on hikes. |
| Quick-dry hiking pants | 2-3 | Ideal for outdoor activities. |
| Long-sleeve shirts | 2-3 | Provides sun protection and warmth. |
| T-shirts | 3-4 | Comfortable for daily wear. |
| Warm hat and gloves | 1 each | Necessary for cooler evenings. |
| Wide-brimmed hat | 1 | Shields from the sun. |
| Sunglasses | 1 | Polarized lenses for glare reduction. |
| Sturdy hiking boots | 1 pair | Waterproof and comfortable for trails. |
| Sandals or water shoes | 1 pair | For water activities and campsite use. |
| Swimsuit | 1 | Ideal for hot springs and beach outings. |
Gear and Accessories
| | |
| --- | --- |
| Item | Notes |
| Backpack | For day trips and carrying essentials. |
| Trekking poles | Helpful for stability on hikes. |
| Waterproof backpack cover | Keep your gear dry in rain. |
| Binoculars | Enhances wildlife viewing experiences. |
| Insect repellent | Protection against mosquitoes and bugs. |
| Sunscreen | High SPF for extended sun exposure. |
| Reusable water bottle | Stay hydrated on your adventures. |
| Camera | Capture stunning Alaskan scenery. |
| Power bank | Ensure your electronics stay charged. |
| Travel adapter | For charging devices in various locations. |
| First-aid kit | Basic supplies for minor injuries. |
| Bear spray | Essential for bear country safety. |
Transportation Options in Alaska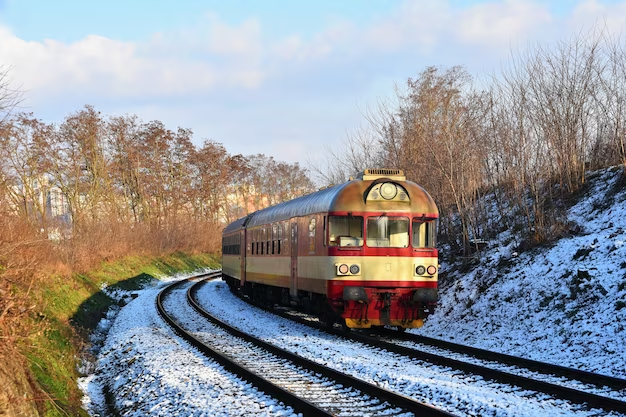 Ferries
Alaska's extensive coastline and numerous islands make ferries an essential mode of transportation. The Alaska Marine Highway System (AMHS) operates an extensive network of routes, connecting major cities and remote communities. Key information about ferries:
| | |
| --- | --- |
| Route | Highlights |
| Inside Passage | Scenic coastal route, popular for cruises. |
| Bellingham to Juneau | Direct connection to the capital city. |
| Prince William Sound | Access to Valdez and spectacular fjords. |
Scenic Drives
Alaska offers some of the most scenic drives in the world. The road network is well-maintained, and here are some notable routes:
Seward Highway: Connects Anchorage to Seward, offering stunning views of Turnagain Arm and access to Kenai Fjords National Park.
Denali Highway: A gravel road with unmatched views of the Alaska Range and excellent wildlife viewing.
Dalton Highway: Leads to the Arctic Circle, passing through remote wilderness and offering a chance to see the northern lights.
Alaska Railroad
The Alaska Railroad provides a unique way to explore the state's interior. Key routes include:
Anchorage to Denali: Offers a comfortable way to reach Denali National Park with scenic vistas along the way.
Coastal Classic: Takes you from Anchorage to Seward, providing breathtaking coastal views.
Aurora Winter Train: A must for winter visitors, it offers a chance to witness the Northern Lights.
In addition to these main transportation options, Alaska also has a network of regional airports, small charter planes, and bus services to further facilitate your travel within the state.
Conclusion
Alaska in the summer is a land of stunning contrasts, from the bustling streets of Anchorage to the rugged wilderness of Denali, the coastal beauty of the Kenai Peninsula, the enchanting midnight sun in Fairbanks, and the serene majesty of the Inside Passage. Each region offers a unique experience that will leave you with unforgettable memories of the Last Frontier. So, if you're seeking adventure, natural beauty, and a taste of true wilderness, pack your bags and head to the best places to visit in Alaska in the summer.
FAQs
Q1: When is the best time to visit Alaska in the summer?
A1: The best time to visit Alaska in the summer is from mid-June to mid-August when the weather is generally pleasant, and many outdoor activities are available.
Q2: What should I pack for an Alaska summer trip?
A2: Pack layers of clothing, including waterproof and insulated options. Don't forget a good pair of hiking boots, a rain jacket, and binoculars for wildlife viewing.
Q3: Is it possible to see the Northern Lights in the summer in Alaska?
A3: While the Northern Lights are typically associated with winter, Fairbanks offers a unique opportunity to see them in the summer due to its extended daylight hours. However, they are less vivid in the summer.
Q4: Are mosquitoes a problem in Alaska in the summer?
A4: Yes, mosquitoes can be abundant in some areas during the summer, particularly in wetlands and near bodies of water. It's advisable to bring insect repellent.
Q5: Do I need a rental car to explore Alaska?
A5: While a rental car can provide flexibility, some areas, like Denali National Park, offer shuttle services and guided tours that allow you to explore without a car. It depends on your itinerary.
Q6: Are there any safety precautions to take when visiting Alaska in the summer?
A6: Yes, be prepared for changing weather conditions and wildlife encounters. Carry bear spray when hiking in bear country, and be aware of the potential for unpredictable weather.