For the uninitiated traveler, Alaska offers a tapestry of astonishing landscapes and deep-rooted cultural heritage. Whether it's the sweeping panoramas or the vibrant indigenous traditions, the 49th state is an epitome of nature's grandeur and historical depth. 
As you chart your Alaskan journey, be prepared to discover the charm of this expansive frontier.
Denali National Park: Majestic Peaks and Vibrant Wildlife
Alaska, to many, resonates with towering mountains. Consequently, a sojourn to Denali National Park becomes a quintessential Alaskan experience. Blanketed with verdant forests and stretching tundras, this park boasts a nature spectacle second to none.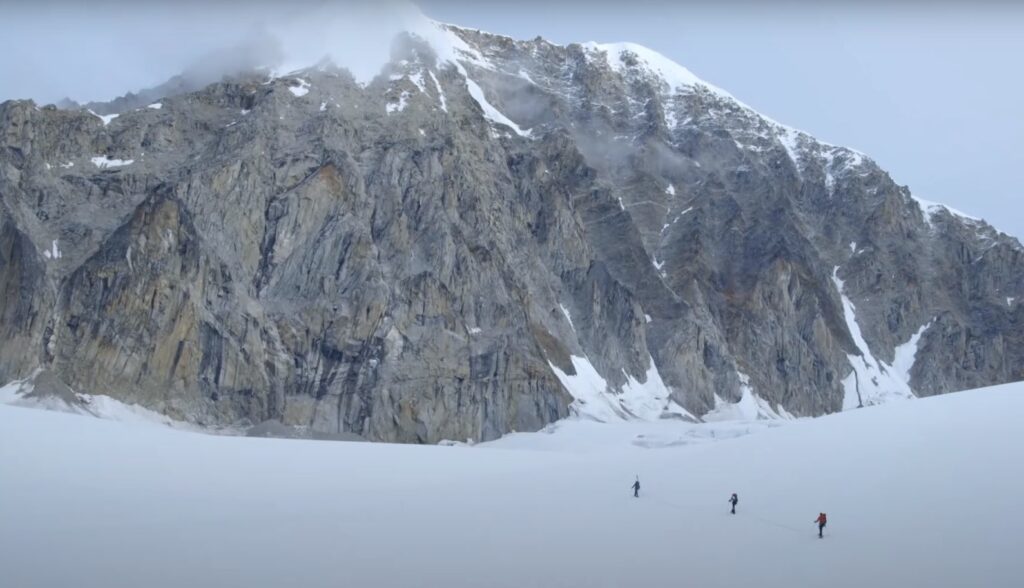 Central to this natural marvel is Denali, North America's loftiest peak. On clear days, its majestic presence dominates the horizon, casting awe-inspiring silhouettes.
Activities and Insights:

Explore the park's intricate terrains, enriched with tales of its natural history and the pioneers who sculpted its legacy.
Consider a wilderness escapade deep within the Arctic range. Whether by ground transportation or aerial views from a helicopter, sightings of Alaska's "Big 5" – grizzly bears, moose, caribou, wolves, and Dall sheep – are possible.
Mendenhall Glacier & Mendenhall Lake: A Glacial Wonderland
Nestled within the Tongass National Forest, the Mendenhall Glacier, converging with Mendenhall Lake, is an essential sightseeing point for neophytes to Alaska. A stone's throw from Juneau's downtown, the glacier's spectacular expanse beckons.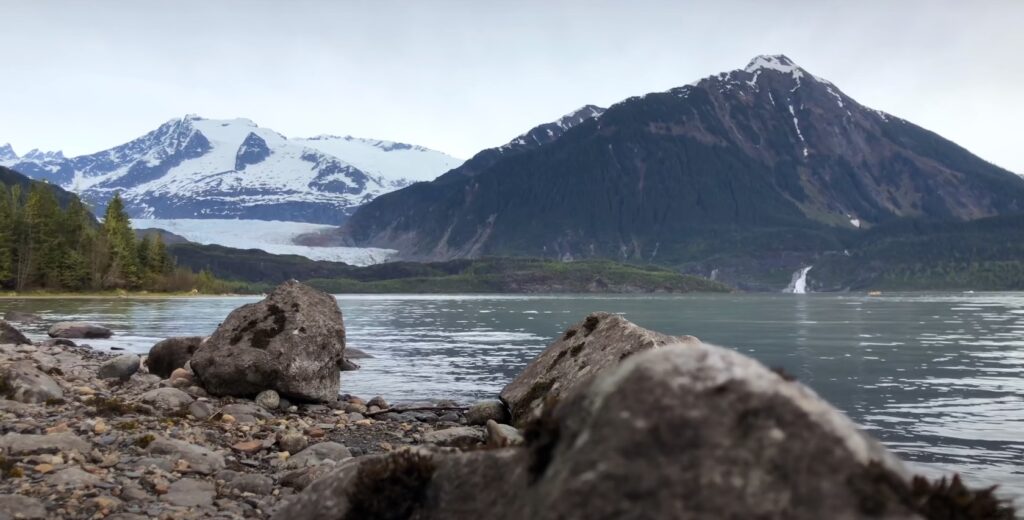 Activities and Insights:


Begin at the Mendenhall Glacier Visitor Center, the gateway to understanding this frozen titan.
Wildlife enthusiasts can spot eagles and bears, while glaciology aficionados can delve deep into the science behind these icy ecosystems.
For a close-up experience, guided treks or kayak tours grant direct encounters with the glacier's icy magnificence.
Alaska Wildlife Conservation Center: A Refuge for Alaska's Fauna
For wildlife aficionados, a halt at the Alaska Wildlife Conservation Center cradled within the scenic Chugach Mountains, is paramount. Established in 1993, this sanctuary cares for orphaned and injured animals.
Activities and Insights:


Participate in expert-led tours, unveiling the center's contribution to wildlife care and preservation.
Witness a range of Alaskan animals from the majestic brown bears and lynx to the soaring bald eagles and graceful elk.
Kenai Fjords National Park: Where Ice Meets Ocean
The Kenai Fjords National Park, an amalgamation of glaciers and fjords, paints a unique Alaskan tableau. Home to the massive Harding Icefield, this park promises unparalleled scenic vistas.
Activities and Insights:


Engage in trail expeditions, observing imposing fjords and glaciers.
Spot marine creatures, including playful dolphins and majestic humpback whales.
Intensify the experience with kayaking sessions amidst the park's serene waters, observing its habitats up close.
Creek Street in Ketchikan: A Glimpse into Alaska's Past
Ketchikan's Creek Street, once a bustling red-light district, today stands as a vibrant hub for art and culture. With its stilted boardwalk and colorful buildings, it exudes a quaint charm.
Activities and Insights:


Shop for unique Alaskan crafts and artworks.
Witness the captivating salmon runs, a photographer's delight.
Delve into Ketchikan's intriguing past at Dolly's House Museum and explore the cultural tapestry at the Southeast Alaska Discovery Center.
Klondike Gold Rush International Historical Park
The Klondike Gold Rush International Historical Park in Skagway paints a vivid portrait of the region's historic quarter, inclusive of the White Horse Trail and the adjacent Chilkoot Trail. Delve into the gold rush era's influence in both Alaska and Canada's Yukon during the late 19th century, understanding the numerous challenges the seekers of fortune faced.
Guided excursions offer immersive experiences of the heritage-rich downtown, while treks on the Chilkoot Trail shed light on the experiences of those in the gold rush period. This iconic park is a testament to the allure of gold that drew multitudes to this northern frontier.
Hoonah
Situated on Chichagof Island, Hoonah is an Alaskan haven largely populated by the Tlingit community. This destination immerses visitors in the deep-rooted culture of its residents. Revel in the captivating Tlingit narratives, appreciate the artistry of totem pole carving, witness canoe crafting, and marvel at indigenous artistry. Additionally, proximal Icy Strait Point extends a myriad of exhilarating ventures:
Whale sightings
Angling adventures
The globally renowned ZipRider zipline experience
Wilderness strolls within the expansive Tongass National Forest, a testament to Alaska's raw and untouched splendor.
Tongass National Forest
For those new to the breathtaking landscapes of Alaska, Tongass National Forest is an unmissable gem. The vastness of Tongass, with its rainforests, alpine expanses, glaciers, and craggy coastlines, epitomizes natural beauty.
Dubbed the "America's climate forest," this expanse serves as a pivotal conservation site, safeguarding a rich ecosystem for future lineage. Highlights within the forest include:
Varied angling spots across freshwater and marine locales
Majestic glacier vistas
Wildlife observation
Hiking paths weaving through picturesque scenes. Covering an astounding 17 million acres, this sprawling reserve ensures both human and animal inhabitants ample space to thrive.
Mount Alyeska
Situated in Girdwood, a stone's throw from Anchorage, Mount Alyeska is a must-see for first-timers. Come winter, this resort hub transforms into a skiing and snowboarding paradise. Beyond the winter months, Mount Alyeska beckons outdoor enthusiasts with hiking and mountain biking on scenic trails.
There's a gamut of treks catering to various proficiencies, ensuring everyone from novices to experts finds their fit. For those less inclined towards rigorous activity, the Alyeska Aerial Tramway presents a brief yet breathtaking ascent, culminating in panoramic vistas of the majestic Chugach Mountain range.
Mount Roberts Tramway
While in Alaska, the Mount Roberts Tramway in Juneau is another aerial journey worth experiencing. This tramway ascends Mount Roberts, affording spellbinding sights of Juneau and the Gastineau Channel below. At its pinnacle, besides panoramic views, one might spot wildlife such as bald eagles or black bears.
A selection of mountaintop trails caters to families and nature lovers alike. Additionally, the Mount Roberts Nature Center provides a wealth of knowledge on indigenous plant and animal life. And when it's time for a breather, the peak's eatery promises delectable Alaskan cuisine complemented by unmatched views.
Hubbard Glacier
The land of Alaska is peppered with countless glaciers, but Hubbard Glacier stands out as an iconic spectacle, especially for first-time sojourners. Opt for a cruise to this glacial marvel to witness its awe-inspiring facade, which in several areas rises a staggering 350 feet. As this icy giant looms over Disenchantment Bay, visitors are often treated to the dramatic calving of ice. Such excursions also present opportunities to observe marine life in their habitat, including seals, sea lions, otters, and even the majestic whales.
Sitka National Historical Park
Explore the richness of Tlingit culture at Sitka National Historical Park, a destination that delves deep into the history of the monumental Battle of Sitka. This altercation between the Tlingit and Russian invaders marked a significant moment in 1804.
The park is also renowned for its immense collection of totem poles, prominently displayed on the Totem Loop Trail. The Russian Bishop's House within the premises stands as a testament to the Russian Orthodox Bishop who once resided here during the Russian occupation.
Visitors are often treated to an array of cultural exhibitions that highlight traditional Tlingit arts, encompassing activities such as:
Carving demonstrations
Intricate weaving displays
Storytelling sessions
Traditional dance performances
Opt for interpretive programs, sign up for guided tours, or simply immerse oneself in the tranquil settings of the park's coastal rainforest. This immersive experience offers a unique perspective on Alaska's bountiful natural essence.
Fortress of the Bear
Witnessing bears in their natural Alaskan habitat can be a game of luck and timing. For those keen on ensuring a sighting, Fortress of the Bear in Sitka emerges as a prime destination. This sanctuary and rescue facility, run on a nonprofit basis, is committed to the rescue and rehabilitation of orphaned and injured bears, with a particular emphasis on the endangered Alaskan brown bears.
Within the confines of this haven, guests can safely watch bears thrive in expansive outdoor environments. Furthermore, the Fortress of the Bear dedicates significant efforts toward educational outreach. Their initiatives shed light on the intricate lives of Alaska's bear species and the myriad challenges these formidable creatures confront in their daily existence.
Haines
Nestled north of Juneau, Haines finds its place at the northern extremity of the Lynn Canal, a marvel in its own right as the deepest fjord in North America, save for some in Greenland. Haines is not just a town but a realm that beckons outdoor enthusiasts with its captivating natural allure and an intricate web of regional trekking paths.
A few highlights of the adventures one can indulge in around Haines include:
The serene surroundings of the neighboring Chilkat State Park with its lush trekking terrains
A serene rafting experience on the Chilkat River, which often rewards with glimpses of majestic bald eagles and bears in their natural habitats
The thrill of stand-up paddle boarding amidst serene waters
Kayaking expeditions that let one absorb the breathtaking beauty of the area
Haines seamlessly blends tranquility and adventure, offering a holistic Alaskan experience that resonates with the soul of every explorer.
Athabascan Village
Journey into the heart of Alaskan Athabascan culture with a mesmerizing riverboat voyage on the Chena River, a significant tributary of the Tanana River. This flowing body meanders near Fairbanks, a pivotal hub nestled almost in the heartland of Alaska.
Traveling on a traditional sternwheeler, the tour takes you to a proximate Athabascan village, offering a firsthand glimpse into the lives of these indigenous inhabitants. These communities have thrived amidst Alaska's interiors for countless generations.
During this enlightening visit:
Engage with the indigenous inhabitants and understand their contemporary lifestyle.
Acquaint oneself with Athabascan traditions, passed down through generations.
Witness authentic craft sessions, revealing the intricate arts cultivated in the region.
Be enthralled by tales from yesteryears and spirited dance renditions.
Beyond cultural insights, relish the visual feast that is the Chena River's pristine beauty. An Alaskan expedition introduces you to the state's myriad cultures and untamed terrains.
Kenai Fjords National Park
The allure of Kenai Fjords National Park lies in its raw and pristine beauty, making it an unmissable destination for those exploring Alaska. Nestled in the southeastern stretch of the Kenai Peninsula, this park is a treasure trove of natural wonders.
Notable attributes of Kenai Fjords National Park:
Marine Ecosystem:


The waters here present a vibrant marine biosphere.
Home to majestic creatures like orcas, humpback whales, and playful sea otters.
Seabird colonies, with species such as puffins and kittiwakes, can be spotted along the rugged cliffs.


Glacial Marvels:


The park is graced with impressive glaciers, slowly carving the landscape.
The Harding Icefield stands out, with its expansive ice vistas and multiple outflowing glaciers.
Opportunities to kayak near the tidewater glaciers provide thrilling encounters with ice-calving phenomena.


Trekking Trails:


Numerous trails for varying levels of hikers.
The Exit Glacier trail, in particular, offers an intimate experience of a glacier's dynamic environment.
Trails offer diverse terrains, from coastal forests to alpine meadows.


Boat Excursions:


Guided tours that showcase the intricate tapestry of fjords.
A chance to witness marine wildlife in their natural habitat.
Stunning views of cascading waterfalls, deep fjords, and ice-clad peaks.
Arctic Circle Drive Adventure
Heading to the extreme north of Alaska unveils a realm seldom experienced – the Arctic Circle. The Arctic Circle Drive Adventure is a testament to the state's diverse landscapes.
Key highlights of this voyage:
Dalton Highway:


Recognized as one of the most isolated roads in the U.S.
Crosses the Yukon River and offers panoramic views of the Arctic tundra.
Historical importance tied to the Trans-Alaska Pipeline.


Celestial Displays:


Opportunities to revel under the Midnight Sun, a summer spectacle.
Winter months might reward travelers with the mesmerizing Northern Lights.
Clear, pollution-free skies ensure an undisturbed celestial experience.


Brooks Range Beauty:


A pristine mountain range, offering a glimpse of Alaska's wild hinterland.
Remote valleys and scenic vistas, showcasing nature's untouched canvas.
Home to diverse wildlife, including grizzlies and Arctic foxes.


Indigenous Encounters:


Meet the communities that have thrived in these harsh conditions.
Gain insights into their traditions, survival techniques, and local lore.
Experience authentic Alaskan hospitality in remote settlements.
Wrangell-St. Elias National Park
Venturing into Wrangell-St. Elias National Park is akin to stepping into a vast natural amphitheater. Celebrated as the largest national park in the U.S., it spans over 13 million acres.
Distinctive features of the park:
Mountain Majesty:


The convergence of the Wrangell, St. Elias, Chugach, and Alaska ranges.
Home to some of the highest peaks in North America.
Offers mountaineering challenges for adventurous souls.


Glacial Grandeur:


Boasts more than 150 glaciers, each with its unique allure.
The Malaspina Glacier, one of the world's largest piedmont glaciers.
Ice caves, blue pools, and crevasses create a dynamic glacial landscape.


Historical Resonance:


Echoes of the past in abandoned mining towns, with Kennecott being the most famous.
Tours that detail the copper mining heritage and the challenges faced during the era.
Restored buildings and artifacts, providing a glimpse into early 20th-century life.


Wildlife Wonders:


A rich biodiversity from mountain goats to Dall sheep.
Dense forests that host elusive creatures like the lynx and wolverines.
Rivers teeming with salmon, attracting brown bears during spawning seasons.
Iditarod Trail Sled Dog Race
Symbolizing Alaska's spirit and history, the Iditarod Trail Sled Dog Race is a tribute to the state's legacy. This race, stretching over a grueling 1,000 miles, is a testament to endurance, teamwork, and sheer will.
Key facets of the race:
Trail Tenacity:


Spanning from Anchorage to Nome, crossing diverse terrains from dense forests to icy wastelands.
Mushers and their dog teams combat harsh conditions, displaying unparalleled perseverance.
Checkpoints along the route, each with its history and significance.


Historical Heritage:


A nod to the sled dog teams that carried life-saving serum to diphtheria-stricken Nome in 1925.
Celebrates the role of sled dogs in connecting remote Alaskan communities.
An annual event that garners attention from enthusiasts worldwide.


Canine Champions:


The real heroes, the sled dogs, trained for endurance and strength.
Showcases their unwavering spirit and the deep bond they share with their mushers.
Breeds like Alaskan Malamutes and Siberian Huskies often dominate the teams.


Global Gaze:


A race that's closely watched by international media.
Engages communities along the trail, fostering unity and camaraderie.
An event that has inspired books, documentaries, and countless tales of bravery.
Conclusion
Alaska's grandeur lies not just in its landscapes but in its stories, traditions, and the resilience of its inhabitants. From the awe-inspiring fjords of Kenai to the silent testimony of abandoned mines in Wrangell-St. Elias, from the unwavering spirit displayed in the Iditarod race to the celestial ballet of the Northern Lights, Alaska offers more than sights; it promises experiences.
This land beckons explorers with the allure of the unknown and the guarantee of memories that will be cherished for a lifetime. In Alaska, every journey is a deep dive into nature's embrace and a reflection on human spirit and tenacity.